MARKER F12 TOUR EPF BINDING - 2021
Regular price
$429.99
/
---
Join the happy crowds heading to the sidecountry and backcountry without sacrifiicing any downhill performance or reliability with the Marker F12 Tour EPF Small Alpine Touring Ski Bindings. The F12 Tour EPF is one of the lightest frame type AT bindings around, and functions just like your tried-and-true Marker alpine bindings, but the frame unlocks to permit a raised heel for touring. The wide footprint EPF and Hollow Linkage heel transmit energy with precision while keeping weight to a minimum. The F12 Tour is the perfect solution for those seeking to use one set of skis and bindings for a mix of lift and self-powered skiing.
Toe
Triple Pivot Light Toe – The compact toe features a horizontally inserted spring. Together with the gliding plate the gliding elements integrated into the sole holders ensure a very precise release behavior which is comparable to all other Marker bindings. Why should touring skiers and freestylers accept any compromises? An aluminium bridge on the top provides additional support without adding any extra weight.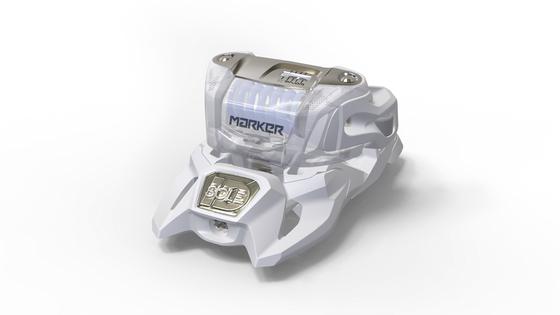 Gliding AFD – All Marker bindings (except the Jester Pro) are equipped with a moveable AFD (Anti Friction Device), allowing a precise release unhindered by dirt, snow, and ice buildup. The type of AFD is matched to the skier type, ensuring perfect functionality from racing to junior and even alpine touring.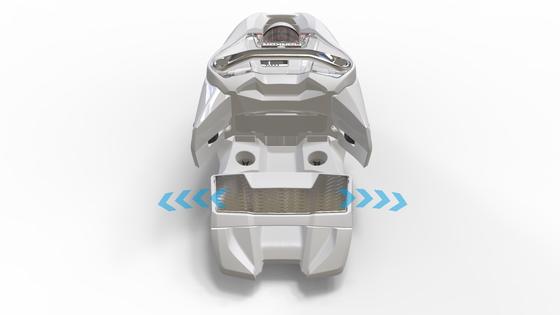 Heel
Hollow Linkage Heel – This heel was redesigned from the ground up to optimize retention for all types of alpine and touring soles. The aluminium hollow axle saves on weight and maximizes the torsional stiffness. This very robust heel construction is best suited for the most strenuous of requirements.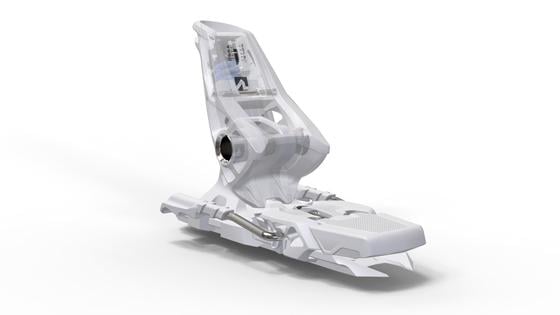 Tour Mode
Backcountry Comfort – The patented, ergonomically shaped lever under the boot allows comfortable opening and closing. The position prevents the binding from unwanted release and provides unparalleled security against an undesired "telemark" situation.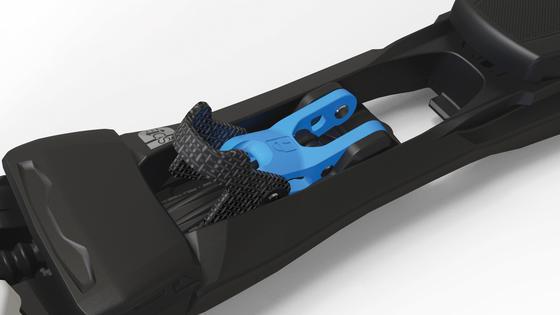 Climbing Aids – The titanium climbing aid offers two 7° and 13° positions which can easily be accessed with the ski pole, even in an unstable standing position. Integrated elastomer pads dampen the impact reducing the irritating traditional "clack" and allow more comfortable hiking.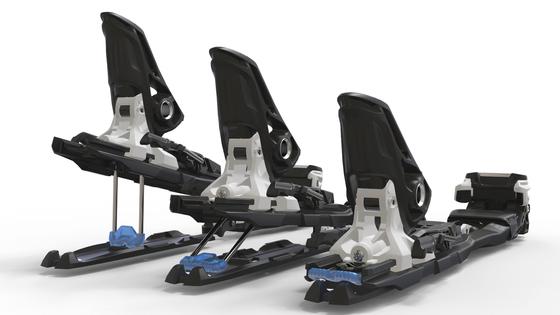 Touring Base Plate – The wide frame construction is secured at several positions, perfectly distributing the pressure for unparalleled skiing performance. 2 sizes are available for optimum size range and stocking efficiency.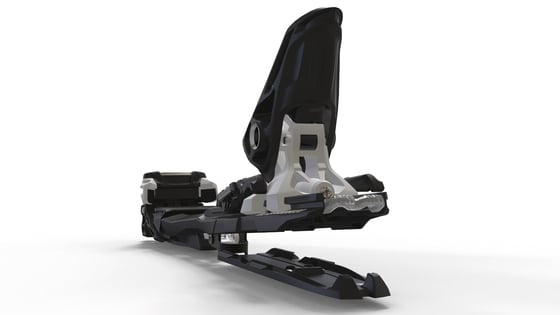 Touring Balance – Switching the lever to touring mode moves the whole binding 40 mm backward, allowing a more comfortable walking position and keeping the ski optimally balanced for kick turns and steep terrain.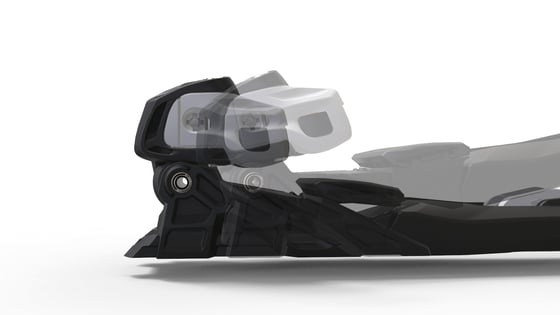 Hollow Tech – Marker's fibre-reinforced frame base plate provides impressive riding stability and is yet very light due to the gas injected hollow construction.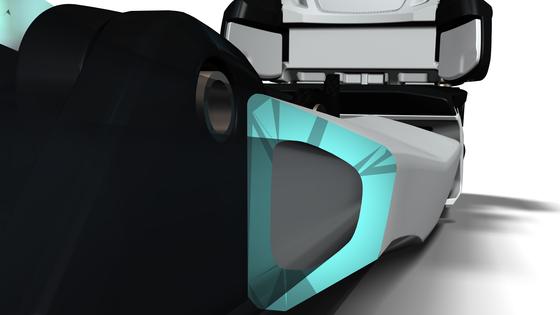 Boot Compatibility
Sole.ID – Marker Sole.ID allows Marker Authorized Retailers to adjust Sole ID equipped bindings to both ISO 5355 (Alpine) and ISO 9523 (AT) boot sole norms, as well as GripWalk and WTR equipped boots.