MARKER DUKE PT 16 - 2022
Regular price
$699.99
Sale price
$419.99
Save $280.00
/
---
The newest and in our opinion the coolest Alpine Touring binding to hit the ski industry for the 2020/2021 ski seaon. Salomon changed the game a few years ago when the Shift came out, we all waited in anticipation for what the response would be from other companies. At last, Marker reponded with an amazing product, the new most Royal out of the family: Duke PT 12.
Toe Piece
Ride and Hike Toe – Delivers the downhill performance expected from Royal Family bindings along with full release function and pin technology for optimum uphill performance.
Convertible Toe – Option to remove the Ride Toe and save 300 grams per binding for hiking.
Auto Quad Lock Technology – In Ride Mode, toe piece locks itself at 4 different points automatically when stepping into the binding.
Stainless Steel AFD Gliding Plate – MARKER bindings are equipped with a movable AFD (anti friction device) supporting a precise release almost entirely unhindered by dirt, snow and ice! Individual adjustment of the AFD to the area of application enhance optimized functionality - from racing, for children's bindings or on ski tours.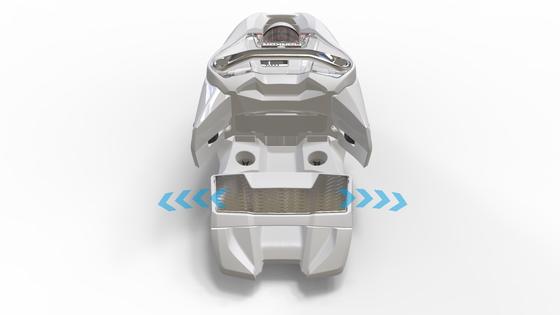 Anti Ice Rail – Use the metal rail to scratch off ice and snow below your boot sole.
Boot Compatibility
Sole.ID – Marker Sole.ID allows Marker Authorized Retailers to adjust Sole ID equipped bindings to both ISO 5355 (Alpine) and ISO 9523 (AT) boot sole norms, as well as GripWalk and WTR equipped boots.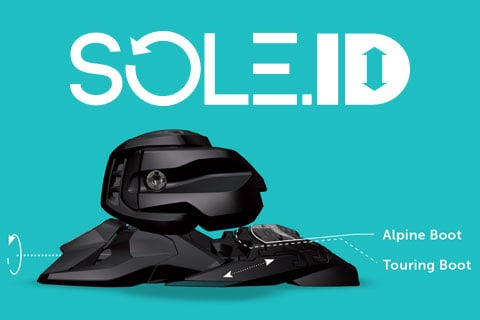 Tech Inserts Needed For Hike Function


Heel
Inter Pivot 3 Freeride Heel – The newest generation Inter Pivot heel offers easier step-in performance. The Inter Pivot Heel directs the power forces in the angle of elasticity improving the holding power and reducing pre-releases. Magnesium heel bracket delivers the most power transmission and energy absorption.
Additional Features
Magnesium Parts – Magnesium sole holders in the toe combined with a Magnesium heel housing provide the solid construction for the hardest charging freeride athletes.
Recommended Skier's Weight – 130+ lbs.


Category
Ride & Hike Hardcore Freeride
Brake width
100 mm / 125 mm
DIN range
4.0 - 12.0

Stand height
24 mm 
Toe system
Ride & Hike Toe
Afd Gliding Plate
Stainless steel
Heel
Hollow Linkage 2
Color
Black - Red
Uphill weight / 
Downhill weight (per piece)
850 g / 
1150 g